GC Aviation: Maintenance Records Management


As an owner, lessor or lessee you should be aware that historical aircraft maintenance records are required by the FAA to be properly maintained and updated as required. Federal Aviation Regulations Section 91.417 (a) (1):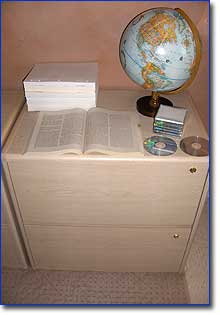 The records must include -

| | | |
| --- | --- | --- |
| | (i) | A description (or reference to data acceptable to the Administrator) of the work performed; and |
| | (ii) | The date of completion of the work performed; and |
| | (iii) | The signature and certificate number of the person approving the aircraft for return to service. |
GC Aviation, Inc. can assist to insure that as the owner, lessor or lessee you have all the required documentation.


Services
GC Aviation, Inc. can:

Review your present aircraft or engine historical records, to ensure you as an owner or Lessor or your Lessee is completing the records per the requirements and to give advisement as required.

Visit the facility where the aircraft and records are kept, or get the records sent and complete a record audit to ensure compliance of necessary regulatory requirements.

Keep your records up to date as per the requirements, either with you operating the aircraft or a Lessee operating your aircraft.